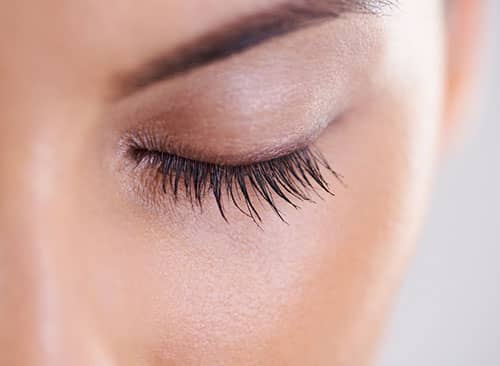 Who Should Not Use Latisse®?
Pregnant or lactating women, as well as anyone who has had an allergic reaction to the drug or any of its active ingredients. Latisse® should not be used if you have an active eye infection, inflammation (e.g. uvietis), any other eye or eyelid condition, or need to have an eye surgery. If you are using Lumigan® or other products in the same class for elevated intraocular pressure (IOP), or if you have a history of abnormal IP, you should only use Latisse® under the close supervision of your physician.
Side Effects
Like all medicines, Latisse® can have side effects.
Common side effects: itching sensation in the eyes and/or eye redness.
Less common side effects: which typically occur on the skin close to where Latisse® is applied, or in the eyes. These include skin darkening, iris pigmentation, eye irritation, dryness of the eyes, redness of the eyelids.
It is possible for hair growth to occur in other areas of your skin that Latisse® frequently touches.
This is not a complete list of side effects. For more information, please see product monographs.
**Please contact the clinic immediately if you experience side effects beyond one week. We can be reached at: 519-266-3642 or [email protected]
If you are experiencing an URGENT medical emergency such as anaphylaxis, shortness of breath or severe swelling, please call 911 immediately.