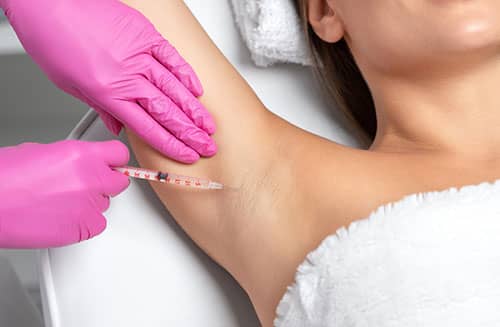 Who Should Not Receive Treatment with Botox?
Botulinum Toxin is not recommended for use in pregnant or lactating women, as well as anyone who has had an allergic reaction to the drug or any of its active ingredients. Botulinum Toxin cannot be used if you have an infection in the muscles or an open wound/area of the skin where it would normally be injected; you have any muscle disorders in other parts of your body, including myasthenia gravis, Eaton Lambert Syndrome or amyotrophic lateral sclerosis.
Side Effects
Common and minor side effects include:
Redness, local irritation, swelling, itching, discomfort, local weakness, minor bruising at the injection sites, risk of infection, and headache.
Rare side effects include:
Allergic reaction (including anaphylaxis), trouble swallowing, respiratory distress, seizures, facial paralysis, localized muscle twitches, tiredness.
This is not a complete list of side effects. For more information, please see product monograph.
**Please contact the clinic immediately if you experience side effects beyond one week. We can be reached at: 519-266-3642 or [email protected]
If you are experiencing an URGENT medical emergency such as anaphylaxis, shortness of breath or severe swelling, please call 911 immediately.