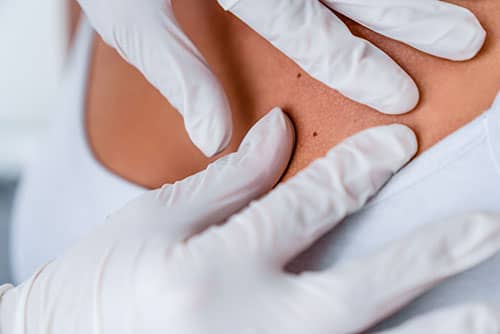 What is a mole?
Moles are skin growths composed of a cluster of cells that are either skin coloured or pigmented (tan or dark colour). They are usually round growths that can appear anywhere on your face, neck, chest, shoulder, back, hands, arms and legs.
The amount of moles you develop is dependant on your genes, sun exposure, and number of sunburns.
A benign mole (ie. non-cancerous) usually has a symmetrical shape, even borders, one even colour, and is usually smaller than a pencil eraser's end.
Moles are not necessarily a health risk but should be checked regularly for changes in size, colour or texture which can indicate cancerous or precancerous cells.