Who Should Not Receive Treatment with Dermal Fillers?
Hyaluronic acid based dermal filler is not recommended for use in pregnant or lactating women, anyone with a history of an allergic reaction to the drug or any of its active ingredients (collagen, eggs, or lidocaine), as well as any infected or inflamed skin, bleeding disorders, and individuals with a tendency to produce excessive scarring such as keloids and/or hypertrophic scars. Please inform us if you have or are experiencing any of the mentioned conditions.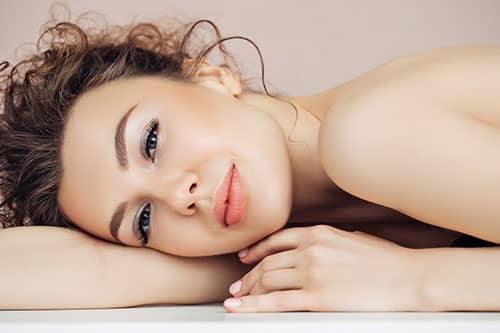 Side Effects
Common and minor side effects include:
Redness, local irritation, swelling, itching, discomfort, firmness/bumps, discolouration, minor bruising at the injection sites, risk of infection, and headache.
Injection in the lip may cause more swelling and bruising due to the unique physiology of this area.
Rare side effects include:
Tissue and retinal necrosis, embolism, or serious allergic reaction.
This is not a complete list of side effects. For more information, please see product monographs.
**Please contact the clinic immediately if you experience side effects beyond one week or have severe pain, blisters or scabs in the areas injected or beyond the area of injection. We can be reached at: 519-266-3642 or [email protected]
If you are experiencing an URGENT medical emergency such as anaphylaxis, shortness of breath or severe swelling, please call 911 immediately.